Tunisia massacre gunman Seifeddine Rezgui in his beloved Real Madrid replica football shir
In this photo below dated Friday, June 26, 2015 the body of the attacker Seifeddine Rezguion the ground in the costal town of Sousse, Tunisia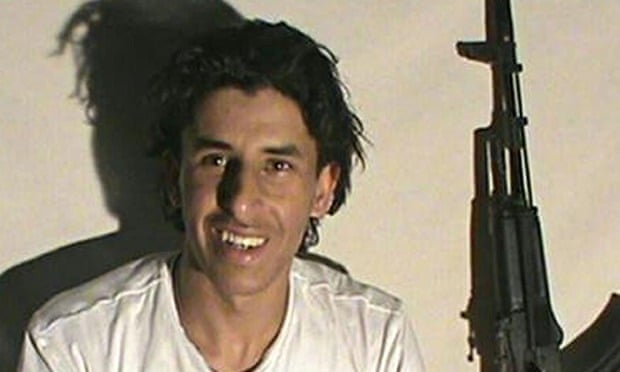 A retired police officer told today how a second gunman in red shorts opened fire on tourists on the beach in Tunisia.
Steve Johnson, who witnessed the attack first hand, described how he saw a man in red shorts holding an automatic rifle who was shooting tourists along with the gunman in dark clothing.
The eye witness's account suggests that the gunman was not a 'lone wolf' as current reports state.
Mr Johnson saw the second gunman in red shorts whilst he was sheltering from the attack.
Mr Johnson later described the second gunman to a high-ranking policeman who told him that a man matching the description was "dead as well".
Mr Johnson said: "We saw what we believe was a second terrorist. It was a guy in red shorts, walking down from the hotel into the pool area. He just had red shorts on, nothing else on his legs or his feet or his body.
"And he had an automatic rifle in his arms and people were just running from him." Police officers confirmed that a man of his description had also been killed.
telegraph.co.uk, Daily Mail