Friday, April 29, 2016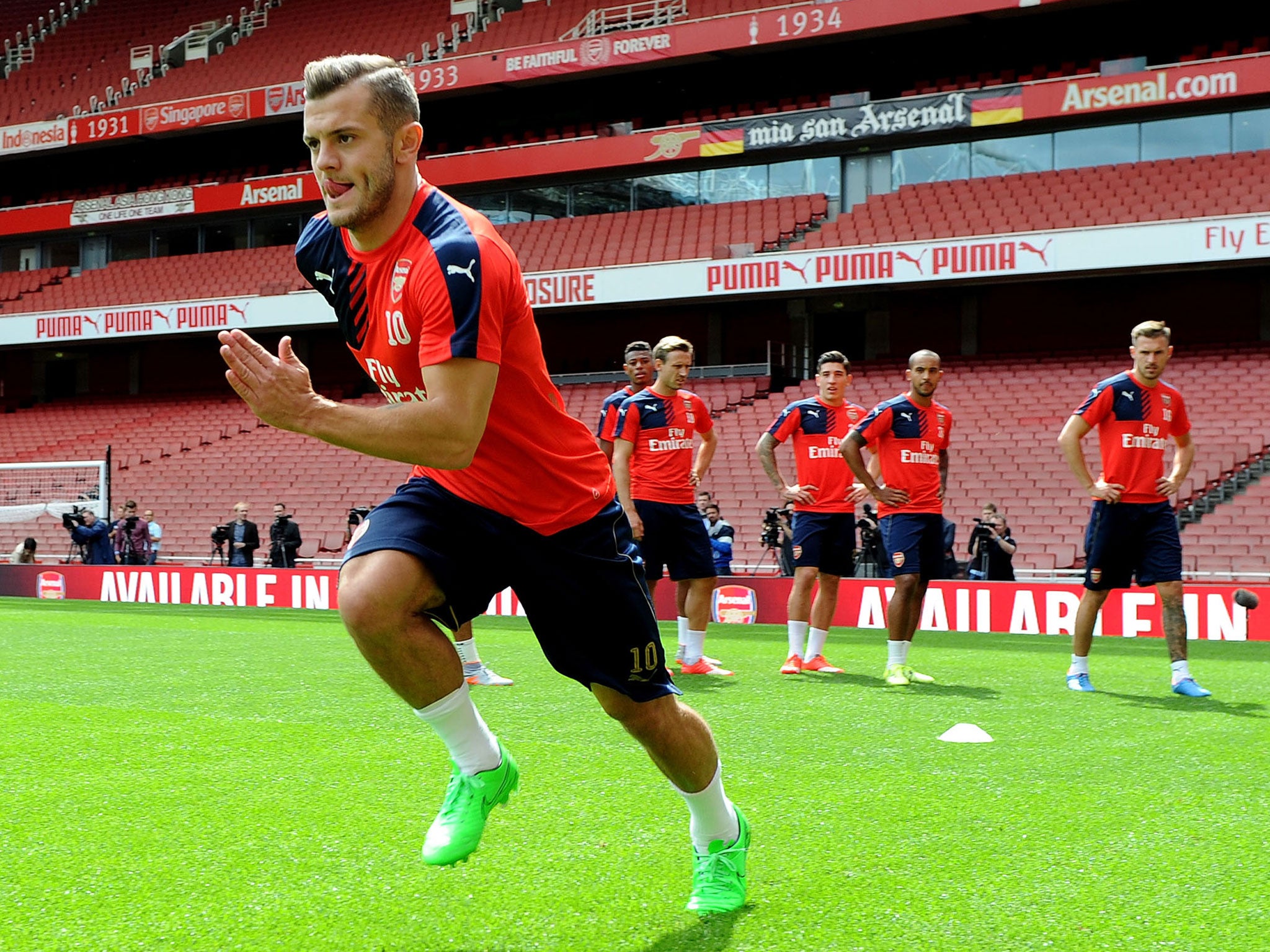 Jack Wilshere agrees that his playing style provokes tackles - but says it would be hard for him to change.
The England international returned to the first-team squad for last week's draw at Sunderland after nine months out following surgery.
Wilshere likes to run with the ball and commit opponents, and he agrees with Arsène Wenger that it would be difficult to alter that approach.
"I don't think there is anything I can do differently," he told Arsenal Player. "All my injuries have been impact injuries and I have been a little bit unfortunate at times when I have maybe overrun the ball a little bit, so maybe I can work on dribbling with the ball closer to my foot.
"I'm not one of those players who is blessed with Theo's pace who can run behind you. When I'm on the ball, I have to get close to [the defender], which is going to cause him to attempt to tackle me or mistime it as we have seen in the past. That is part of my game.
"When I was injured, I read a few things and I was thinking maybe they were right. Maybe I should pass it a little bit more or a little bit quicker, but as soon as I get back on the ball and there is an opportunity for me to run at someone, that is what I want to do. I don't think I can change.
"I have just got to train every day. I have never really had injuries with my muscles, or any problems like that. It is just impact injuries. Hopefully I can avoid them."

Arsenal
Posted by

maisha
at 9:01 AM
No comments:

Thursday, April 28, 2016
WASHINGTON
A toddler riding in the back of a car accidentally shot dead his mother with a gun that slid out from under the driver's seat, US police said Wednesday.
The 26-year-old victim, Patrice Price, was pronounced dead at the scene following Tuesday's incident in Milwaukee, Wisconsin, the local sheriff's office said.
The child, aged two and a half and identified by local media as a boy, fired the 40-calibre gun through the driver's seat.
Local broadcaster WISN quoted the victim's father as saying that she was a mother of three.
"I have a knot in my chest," Andre Price told the station.
The weapon apparently belonged to the victim's security guard boyfriend, with the Milwaukee Journal Sentinel newspaper reporting that she was driving his car because hers had been stolen.
The sheriff's office said that deputies found a security officer's gun belt belonging to the boyfriend on the floor of the front passenger seat.
The firearm was recovered on the floor behind the driver's seat and an investigation is under way.
Also in the vehicle was another of Price's children, aged one, and her mother. Neither of the children were in a car seat.
Following the shooting, fellow motorists stopped and pushed the car out of traffic before police arrived.
Last month, a four-year-old boy accidentally shot his mother in the back while she was at the wheel, leaving the passionately pro-gun woman badly wounded.
Posted by

maisha
at 2:58 PM
No comments: