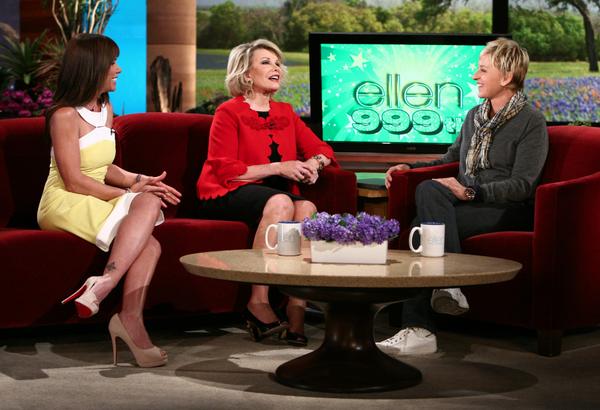 * "I have no sex appeal. If my husband didn't toss and turn, we'd never have had the kid."
* "My best birth control now is just to leave the lights on."
* "I've had so much plastic surgery, when I die, they will donate my body to Tupperware."
* "I hate housework. You make the beds, you do the dishes, and six months later, you have to start all over again."
* "My breasts are so low, now I can have a mammogram and a pedicure at the same time."
* "I blame my mother for my poor sex life. All she told me was, 'The man goes on top and the woman underneath.' For three years my husband and I slept in bunk beds."
* "I knew I was an unwanted baby when I saw that my bath toys were a toaster and a radio."
* "I was dating a transvestite, and my mother said, 'Marry him, you'll double your wardrobe.'"
* "I once asked my husband, 'Why don't you call out my name when we're making love?' He said, 'Because I don't want to wake you up.'"
* "My earliest childhood memory was watching my parents loosen the wheels on my stroller."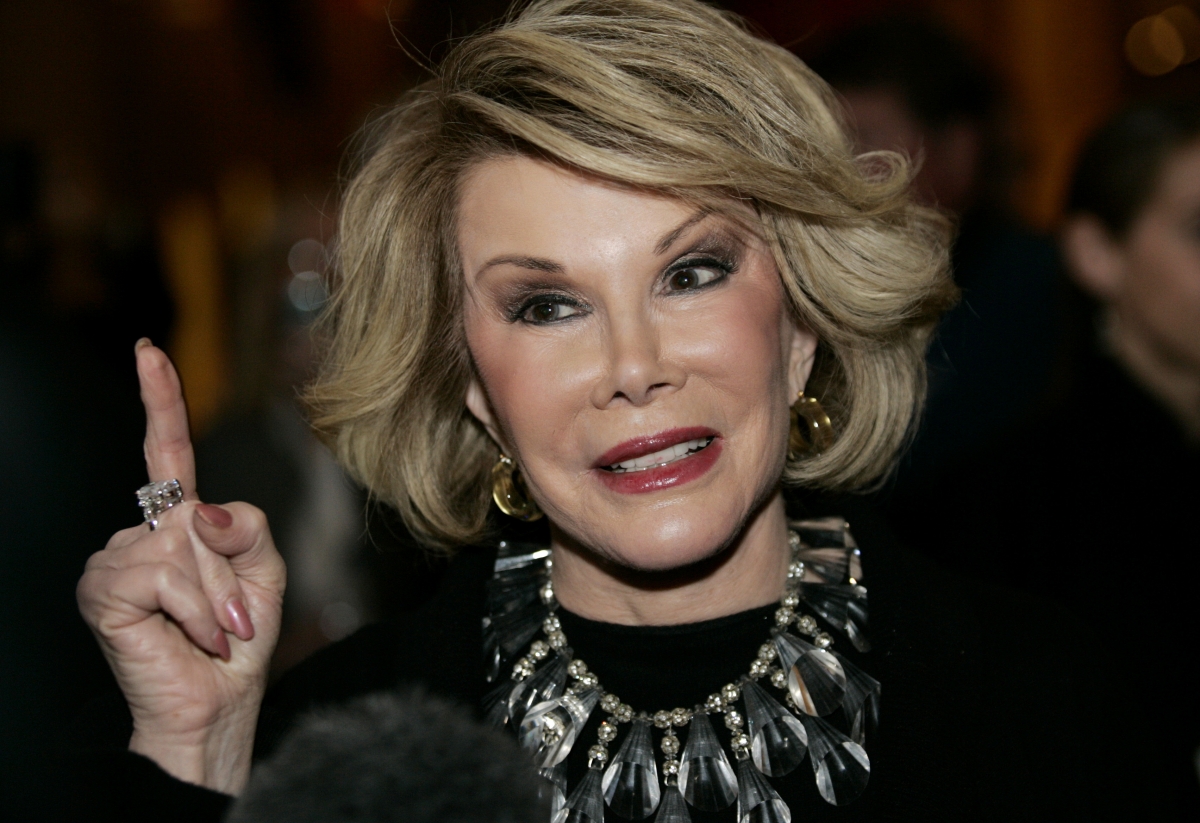 R.I.P
Joan Rivers was rushed to hospital one week ago after she reportedly went into cardiac arrest during a surgical procedure on her vocal chords at a New York doctor's office.
The 81-year-old was placed into a medically induced coma at Mount Sinai Hospital.
Her daughter Melissa rushed to the hospital from Los Angeles to be by her mum's side.
Melissa Rivers kept a bedside vigil and just yesterday released a statement saying that her mum had been moved out of intensive care and was resting comfortably in a private room.
She also asked fans to pray for Joan, saying, "On behalf of my mother and our family, we are extremely grateful for all the love and support we've received.
Born in Brooklyn into a middle-class Jewish family, Rivers became famous for her razor sharp tongue, often cracking hilarious one-liners at the expense of the world's biggest celebrities.
Originally known as Joan Alexandra Molinsky, she struggled with weight as a child, describing herself as a 'fatty' and used make-believe to escape.
She worked in the fashion industry before starting out in stand-up under the stage name Joan Rivers.
She supported herself with secretarial work and got her big break in 1965 when she was invited to appear as a guest on The Tonight Show with Johnny Carson.
Rivers struck up an immediate rapport with the King of late night TV and in 1983 she was named as the permanent guest host who would fill in when Carson was away.
But in 1986 Rivers and Carson had a falling out when she signed a deal with rival network Fox to host her own late night program, The Late Show starring Joan Rivers.
Her second husband, who she had been married to for 22 years, committed suicide in 1987.
A week after his death, Rivers took her daughter Melissa out to an expensive restaurant and joked,
"If daddy were alive and he could see these prices, he'd kill himself all over again".
Nothing was off-limits for Joan Rivers.
"That's how I get through life. God has given us this gift of humour," she told New York Magazine in 1987.
"Animals don't laugh,"