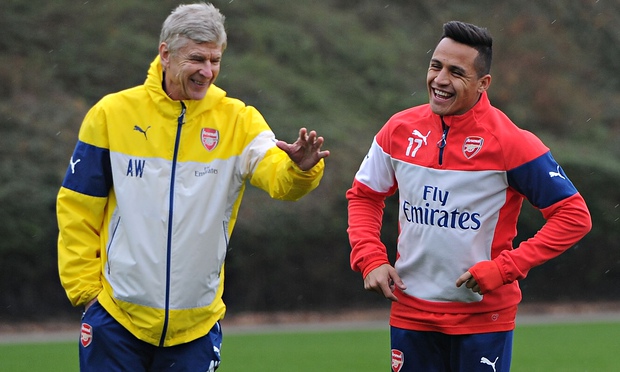 Ule utamu, raha na burudani ya wapenda soka wengi Afrika na kwingineko umerudi, Ligi Kuu ya England inayoanza leo.
Sina mashaka kwamba ndiyo ligi ya soka yenye mvuto kuliko zote duniani, lakini pia siamini kama ndiyo ligi bora.
Kocha wa washika bunduki wa London, Arsenal, Arsene Wenger kafunguka kwa kusema, presha ya kutwaa ndoo msimu huu ipo kwa timu takribani sita au saba wakiwemo wao.
Kwa mujibu wa kocha huyo Mfaransa, ligi pekee ambayo haina presha hiyo ni ile ya Ufaransa kwa kuwa inafahamika wazi kwamba, PSG ndiyo watakuwa mabingwa.
Arsène Wenger says he doesn't mind the pressure of being title contenders - because that pressure exists for all the top clubs.
Arsenal are being touted as genuine challengers to Chelsea and the Manchester clubs for the 2015/16 crown after finishing third last season and successfully defending the FA Cup.
Wenger is confident his players can cope with the expectation when they kick off their top-flight campaign against West Ham United on Sunday.
"I believe we are able to handle it and we want to handle it," said Wenger.
"We can talk and talk about it but in football you have to accept that you can win, draw or lose. What you expect is that you give your best in every single game and we are determined to do that.
"The other thing we don't know is how good our opponents will be. I don't know how good Man United will be, how good Man City will be, but if you look at their squads they can have the same ambition that we have.
"The pressure is the same at Liverpool, Man City, Man United and Arsenal. That is normal. The only place where you don't have that situation now is in France because everyone knows that PSG will win the league.
"Here what is interesting is that the pressure is on everybody, at least on six or seven clubs. That makes the Premier League so interesting.
"We had much more pressure before when I knew I had at least to be in the top four and we did not necessarily have the potential to do it," added Wenger.