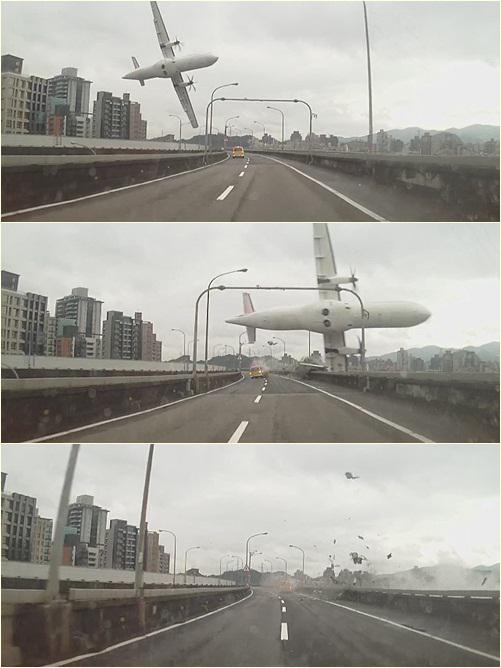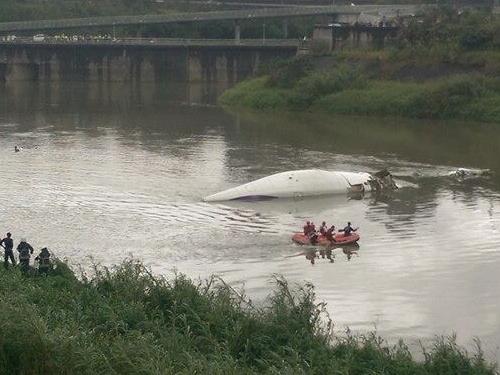 A
t least 25 people have been killed after a regional TransAsia passenger flight carrying 58 crash-landed into a river in northern Taiwan.
Incredible video-footage of the crash has emerged, showing the jet nearly hitting a highway as it ditched.
Dramatic dash-cam footage showed the wing of TransAsia Airways flight GE235 clipping a highway overpass moments before slamming into the Keelung River.
Taiwanese officials said the aircraft, a turboprop ATR 72-600, crashed shortly after takeoff from Taipei Songshan Airport.
The plane was carrying 58 passengers and crew, including 31 tourists from mainland China, Reuters reported. Taiwan's Civil Aviation Authority reported 16 people had been rescued; 33 people are still missing.