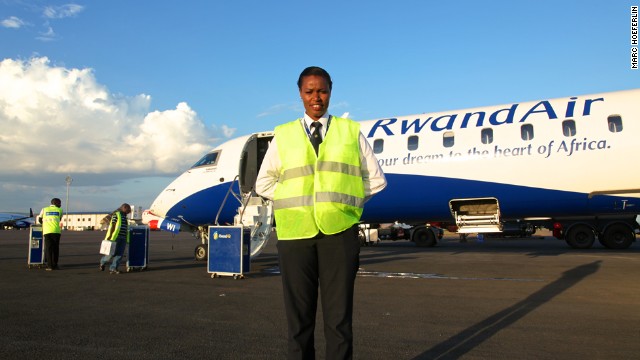 Esther Mbabazi wheels her bag towards the airstairs of the Boeing 737 sitting quietly on the tarmac at Kigali International Airport.
A short hop south with a flying time of around 1 hour and 20 minutes. But for Mbabazi, 26, it isn't about the destination.
As Rwanda's first female pilot, it's about the journey and her highest priority is to get passengers safely to their terminus.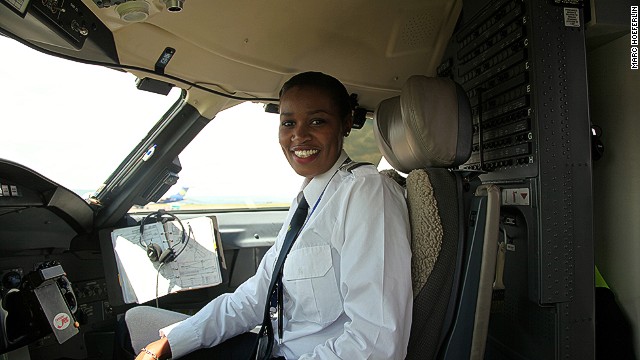 "Growing up I wanted to be a pilot when I was four," says Mbabazi, who became a pilot for Rwanda's national airline carrier, RwandAir, at 24.
"I'd never been inside a cockpit but I used to see a plane in the sky and I imagined that thing must be flown by someone.
"I had to go for it. Even though it looked like a long shot, it was my only shot -- that's how I saw it so I went for it, and here I am."
During her childhood, Esther's family would move on a regular basis due to her father's work as a pastor.
But her desire to take to the skies never wavered, even after her father passed away in a plane crash in the Democratic Republic of Congo, when the passenger aircraft he was traveling on overshot the runway and hit some terrain.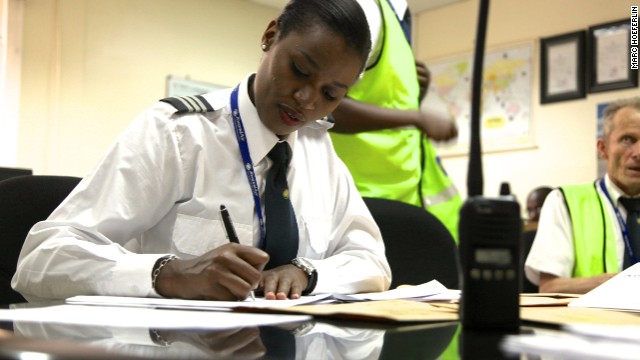 "From day one, he was always my biggest supporter or fan," recalls Mbabazi, who lost her father before turning 10."[But] an accident is an accident. Like I said, if someone gets hit by a car, you don't stop driving.
"You can't live life being scared an in fear of anything. If something is bound to happen, you can't stop it."