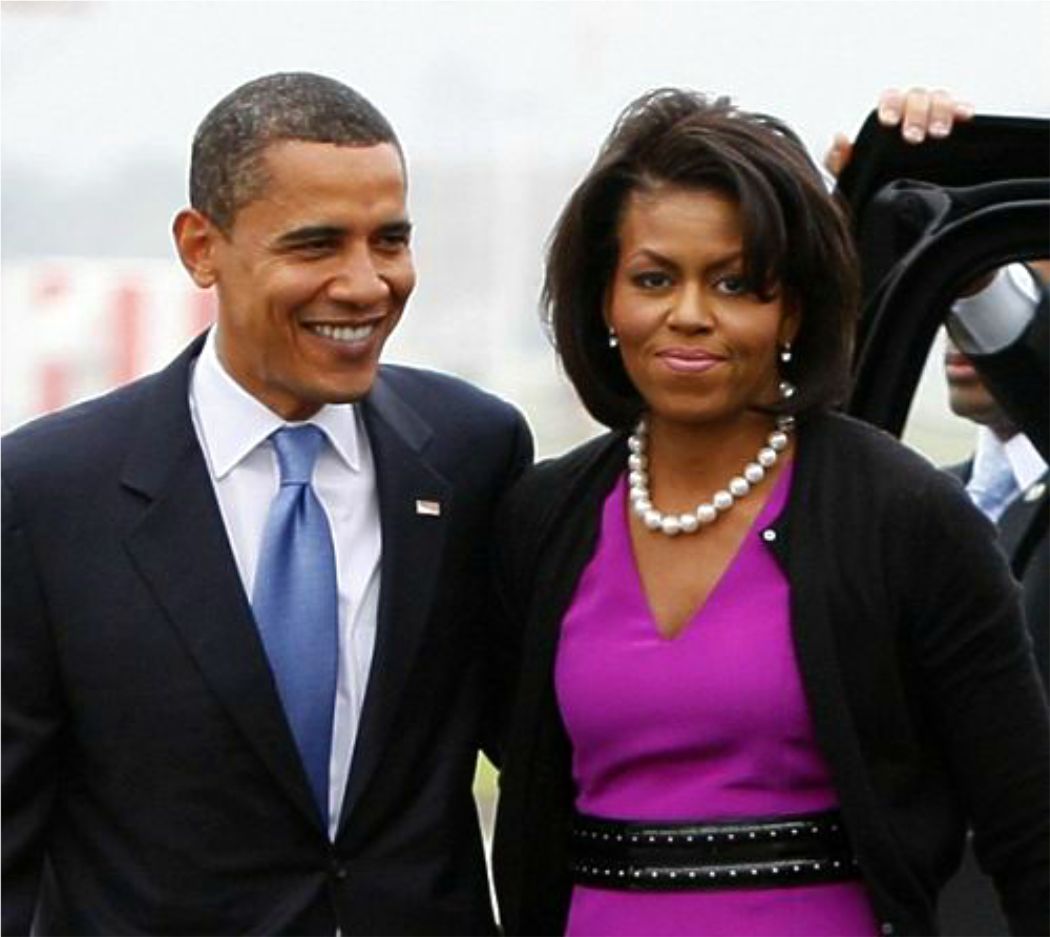 A well-known Japanese politician has accused US President Barack Obama of cheating on his wife and said it is "an open secret" that the couple is about to get divorced.
Kazuyuki Hamada, a member of the upper house of Japan's parliament, was offended because Michelle Obama did not join her husband during his visit to Tokyo, the Mail Online reported.
The politician, who previously claimed Obama was not born in the US in his book Who is Obama?, vented his anger on his official blog.
"The president has been criticized for having no visions or leadership to solve domestic and diplomatic problems, some even ridiculing him as the worst president of the post-war era.
"The biggest reason – of many – for the collapse of his reputation is his failed relationship with his wife.
"It is an open secret that the pair are already negotiating their divorce, and that they are waiting for his term in office to be over, and then they'll separate.
"If you ask the president, he will tell you, 'I can't show my face to the voters after how she's spent so much money'.
"On the other hand, if you get his wife to talk, she'll tell you: 'The president is a pathological philanderer. He uses the Secret Service for this, and has used them to hide evidence that he's a cheater'."
Obama arrived in Japan on Wednesday for the first part of his Asia trip that includes visits to South Korea, Malaysia and the Philippines.
A well-known Japanese politician has accused US President Barack Obama of cheating on his wife and said it is "an open secret" that the couple is about to get divorced.

Kazuyuki Hamada, a member of the upper house of Japan's parliament, was offended because Michelle Obama did not join her husband during his visit to Tokyo, the Mail Online reported.

The politician, who previously claimed Obama was not born in the US in his book Who is Obama?, vented his anger on his official blog.

"The president has been criticized for having no visions or leadership to solve domestic and diplomatic problems, some even ridiculing him as the worst president of the post-war era.

"The biggest reason – of many – for the collapse of his reputation is his failed relationship with his wife.

"It is an open secret that the pair are already negotiating their divorce, and that they are waiting for his term in office to be over, and then they'll separate.

"If you ask the president, he will tell you, 'I can't show my face to the voters after how she's spent so much money'.

"On the other hand, if you get his wife to talk, she'll tell you: 'The president is a pathological philanderer. He uses the Secret Service for this, and has used them to hide evidence that he's a cheater'."

Obama arrived in Japan on Wednesday for the first part of his Asia trip that includes visits to South Korea, Malaysia and the Philippines. - See more at: http://zimkasi.com/index-id-gossip-zk-19706.html#sthash.CRtqQgPG.dpuf